OUR TEAM
GET TO KNOW US A LITTLE BETTER
As a small, family-owned business, we get to know a great deal of our regular customers and long-time visitors. It's a wonderful feeling, seeing both familiar and new faces into our store.  Although we love to stand and chat with those who come through our doors, we thought it might be nice for you to know a little bit about us too; after all, as Islanders we might even be related in some way!
Here is a little background on the management and staff of Repeats:
Nadine Ramsay,     
 Founder and Co-Owner
Nadine got her start in life all the way up west in picturesque Alberton, Prince Edward Island. She eventually made her way to Charlottetown in 1996, and couldn't be happier! This mother of four wonderful children (Mary, Christine, Billy, and Kenny) is also a grandmother of twelve, and a great-grandmother to add to her life's accomplishments.
Nadine loves to take a yearly trip to the United States to visit family, and enjoys regular trips to St. John, New Brunswick to spend time with her brother.  Nadine is always up for a movie night with friends, and is eager to spend time with her grandchildren and family.
Nadine was happy to re-open the store in 2015, and plans to stick around as long as she can! Did we mention she LOVES to dress up in costumes? Check out her costumes as Halloween approaches!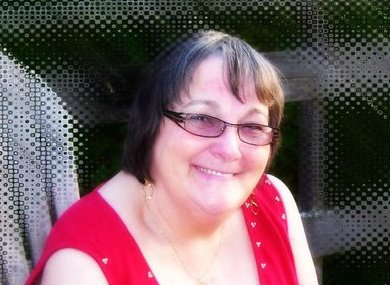 Mary, Nadine's eldest daughter, resides in beautiful Rocky Point, and is the proud mother of three children (and now grandchildren!).  She enjoys the warm weather on the Island, but loves to head down south in the winter for some much-needed rest & relaxation! As the co-owner of Repeats she is a busy woman, but on her precious days off during the summer months, you can find Mary sitting on a local beach enjoying some amazing Island landscapes.
Mary plans to one day take over the business her mother has created and nurtured (although loves working alongside her mom, don't get her wrong!).  Like mother, like daughter, Mary can be caught trying on some fabulous costume combinations during slow times…which, thanks to all of their amazing customers and partners, is VERY rarely.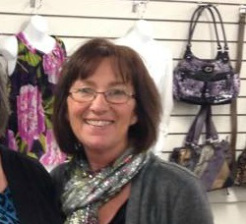 Karen Trainor, 
Karen, who has been with Repeats since 2001, is our right-hand girl and an amazing employee! She is often the first face you see when you walk in the store, and is always eager to  help you find what you are looking for.  She is our top costume specialist, and a real asset to our ever-growing business. Karen lives in beautiful Stratford, and love to read and spend time with family and friends.
Dale Sentnor,
Dale is our most recent addition to the Repeats family. Come in and see Dale for top notch customer service you have come to expect and love from Repeats